HANGOUT POD
Our exciting new range of transportable hammock beds that offers an innovative solution to home and travel-based lounging.

Explore our B2C site here.

Interested in working with us?
Answer a few short questions and we'll provide region-specific pricing.
Easy Application
PODS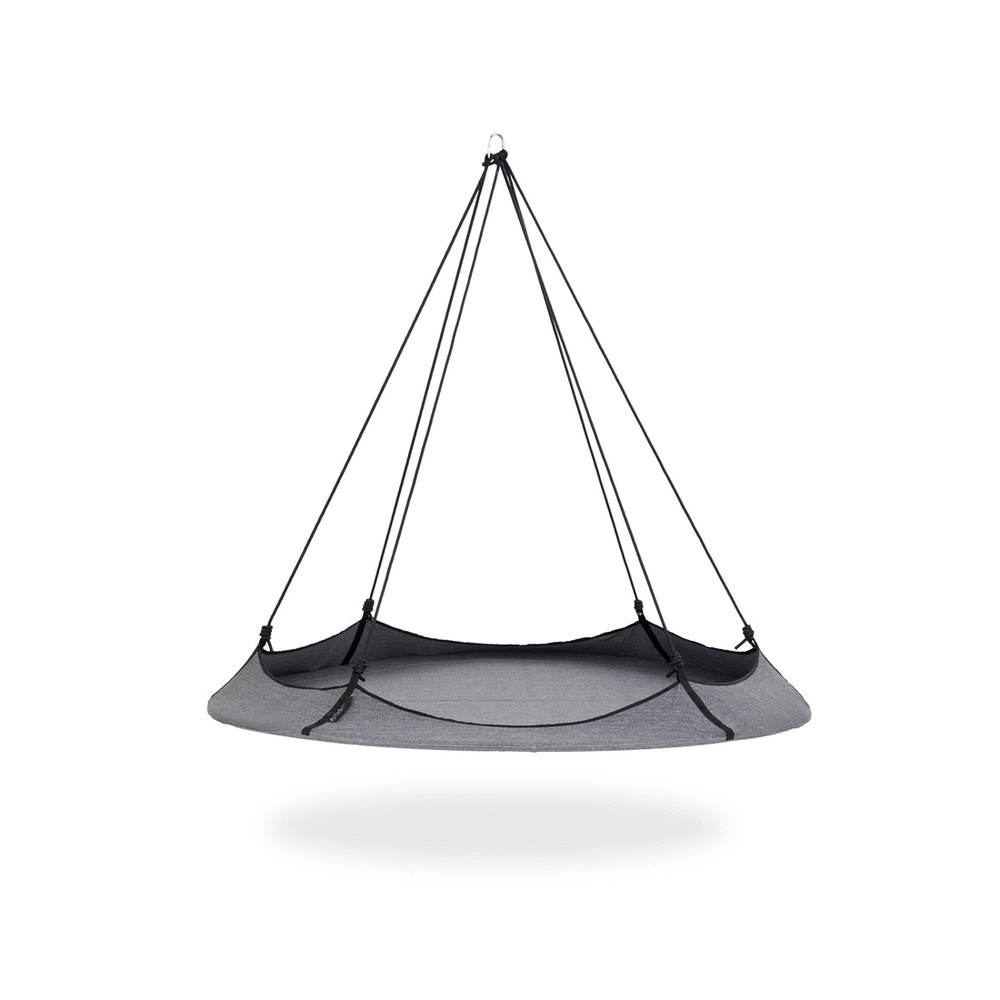 Machine washable Olefin hanging pod base

Our hanging pods are entirely machine washable and created from stretchable Olefin fabric in a range of vibrant or monochromatic colours.
Supports up to 250kg

Unlike traditional hammocks, a Hangout Pod can be enjoyed comfortably by several friends, allowing up to 440lbs for both pod and stand. 
Free hang'n freedom

Hang your Pod straight from a branch, from your ceiling, or from one of our conical Hangout Stands.

Compacts down into a convenient carry bag

Compacts down into a convenient carry bag to store between uses and for enjoyment at home or away.
Easily assembled in mere minutes

Quick and easy zippered assembly will have you relaxing in no time!

Dimensions

Pod Specs:

Base: 1.8m Ø
Height: 1.8m
Weight: 10kg
Load Capacity: 200kg
Pod Base: 100% Olefin
Ring System: 8pcs, Steel
Pod colours

STANDS
Durable Powder Coated Steel

Constructed from durable steel, the Hangout Stand is available in white or black options that complement all colors of the Hangout Pod range.

Slimline storage

Enjoy the Stand at home or away- conveniently packing down with minimal storage in between uses.

Assembled in mere minutes

We like to keep things simple, our stand is designed for relaxation and comfort - and made with steel for support and durability. 

Strong and durable

Matching the load capacity of the Pod, at 50kg, means you can enjoy with peace of mind and safety first.

Relax at home, or explore the great outdoors

Following the open aired design of the Hangout Pod, the Hangout Stand allows you to take in the surrounding environment without obstruction.
Dimensions

Hangout Stand Specs:

Base: 2.45m Ø 
Height: 2.39m
Weight: 13.5kg
Load Capacity: 200kg
Frame: Powder-coated steel
COVERS
Waterproof & weatherproof protection

We use waterproof fabric because life happens and things get messy - hose down our covers and hang to dry, simple as that!
Convenient built-in travel bag

Our hangout covers pack down into a waterproof travel bag for your convenience. No more messy folding!
Mold and mildew resistant

We know safety matters to you, that's why we use heavy duty  polyester for durability, stretch, and texture.
The ease of convenience

Our Hangout Pod Covers are designed with simplicity and protection. We want to make sure you stay safe, warm and relaxed while operating the Hangout Pod.  

Streamline ventilated windows

Enjoy shelter from the sun and relax inside with the ventilated window and door design.
Dimensions

All of our covers fit onto our 1.8m Hangout Pod base
MOSQUITO NETS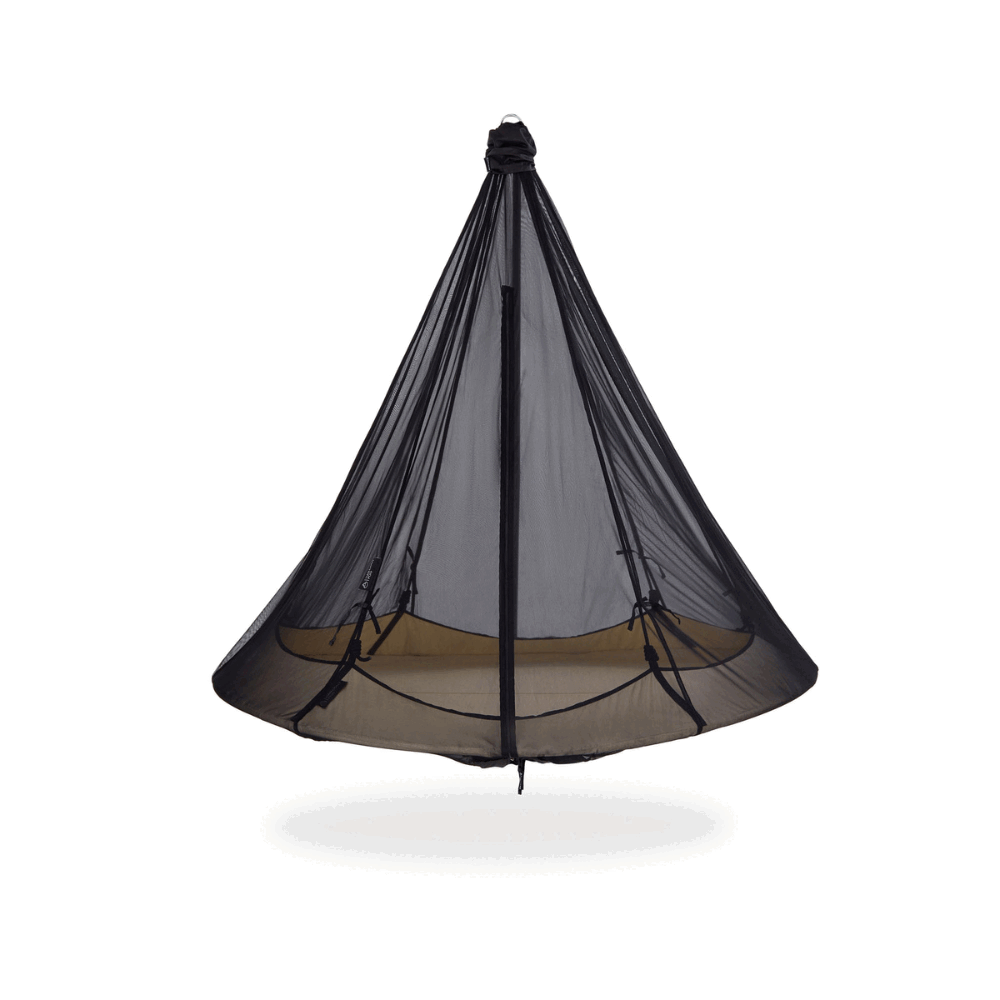 Detachable fine-mesh netting

We designed our nets to attach directly to the Hangout Pod – so they can be used when free-hanging and exploring, or when pairing with our Hangout Stand. 
Completely ventilated

Our Hangout Net creates an ambient environment to relax within, while allowing natural ventilation and airflow all around.

Built-in travel bag

Why make things harder than they need to be? We designed our nets for transportation and minimal storage, packing away within itself.

Lightweight and durable

The nets are perfect for both indoor and outdoor use, breathable and sheer, useful and stylish. 

Protection against pesky bugs

Our extra fine mesh prevents even the smallest insects from getting through. 

Dimensions

All of our covers fit onto our 1.8m Hangout Pod base
Unique to us
Partner Programs

Our flexible partner programs are developed to align with your business needs.

Marketing Support

Our marketing team provides full-stack support to new and existing partners.

Distribution and Shipping

We offer local warehousing and regional distribution to all of our partners.

Warranty & Guarantee

We are proud to guarantee customer satisfaction everytime. Explore our policies.

Flexible MOQ's

We like to offer flexible MOQ's because we understand that not all clients are the same.

Sustainability

We approach manufacturing with a thorough analysis of working conditions, fair pay,
What we stand for
Conflict-Free

Indoors, outdoors, families, friends & fur babies alike. Our Pods are loved at home, or on the road. An adaptable design that is functional, fun and an absolute family favorite!
Made-Well

Alleviating supply chain risks, every component of our range is made under our roof, by us. Having a 360° manufacturing approach means no order is ever too big for us to fulfil.
Sustainable

We are a moralistic brand whose principles are focused on ethical practices. Our factory HQ in India works passionately alongside local community projects, because for us, this is absolutely essential.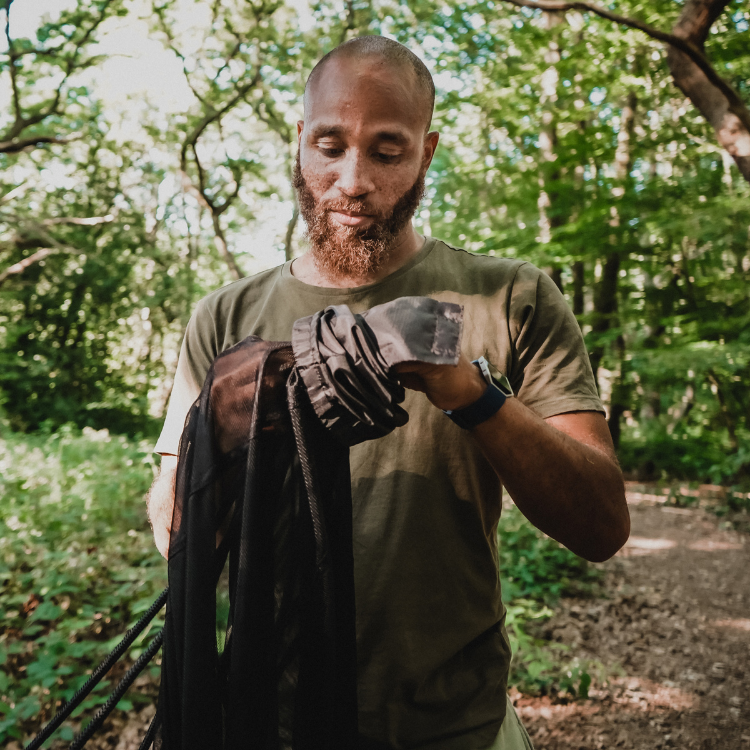 Worldwide Shipping
We offer an array of shipping options reaching across the world. We hold stock globally - UK, EU, AU, & USA - to ensure we can service our clients and their customers as quickly and efficiently as possible.
Marketing Support
We share the full experience of Hangout Pod through our digitally delivered retailer folder. Inclusive of everything you will need to get started and partner with us, all in one convenient place.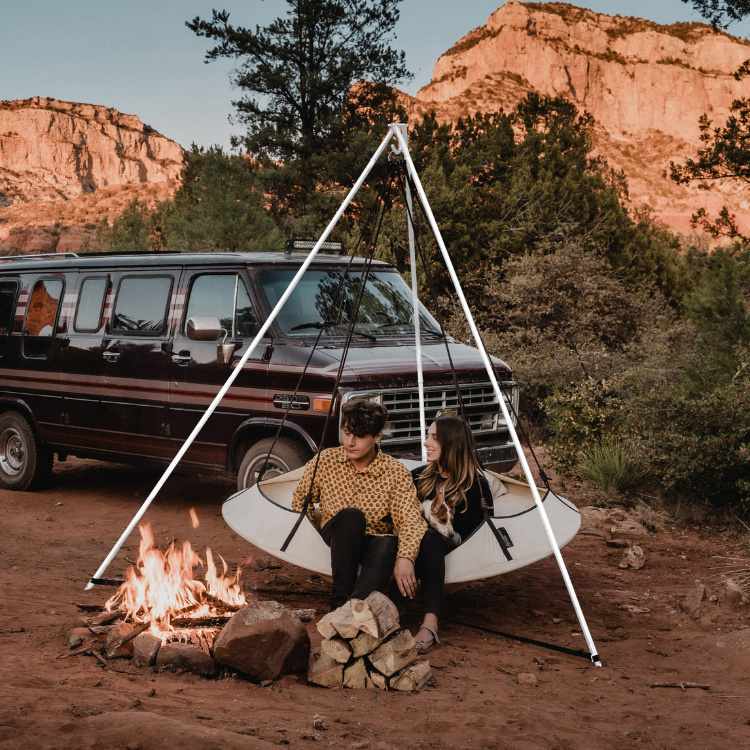 Warranty & Guarantee
We believe in building lasting relationships that are seeded from trust, protection and peace of mind. Your confidence in us is our commitment and we are proud to safeguard your customer's satisfaction.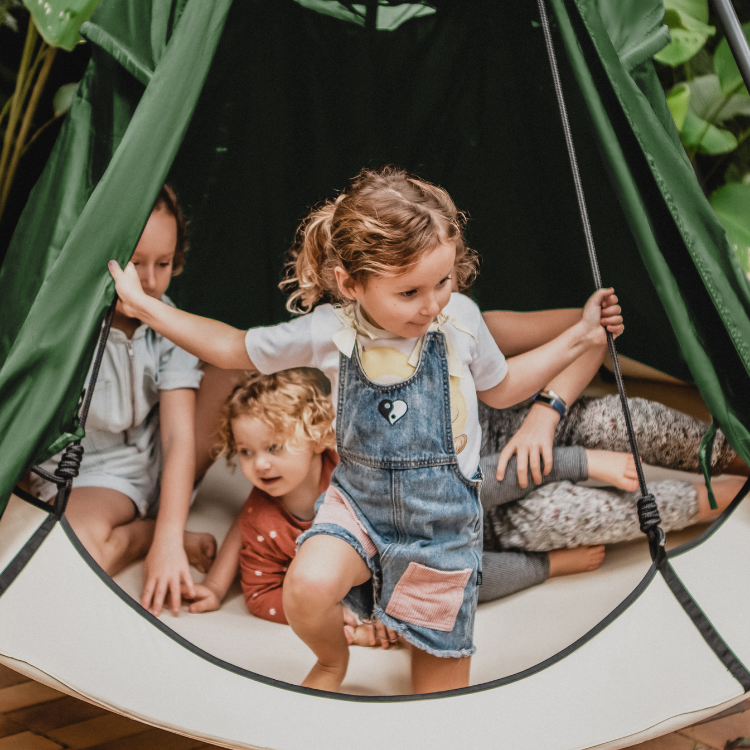 Flexible MOQ's
It is promise to help you introduce our unique range of Hangout Pod products successfully and confidently into your market which is why we offer flexible and personalised MOQ's, especially on first time orders.